Changes, Updates, and New Features
Upcoming Changes
Originally scheduled for May 22, 2021, the change to this setting has been deferred to ensure that all UNM Zoom hosts are prepared for the changes to previously scheduled meetings. For detailed information see:
                https://webmeetings.unm.edu/meetings/adding-security-to-meetings.html
On November 1, 2021, all UNM Zoom meetings will be required to have at least one security option selected. Meetings created prior to the change with no security method applied will get a waiting room applied. Meeting hosts can choose which security option is in place when scheduling or editing meetings:
Passcode – Participants joining by entering a Meeting ID will also need a meeting passcode before they are able to join.
Waiting Room – Allows the meeting host to control who is admitted into the meeting.
Require authentication to join – Restrict meeting participants to a specific domain (UNM by default) or to logged-in users.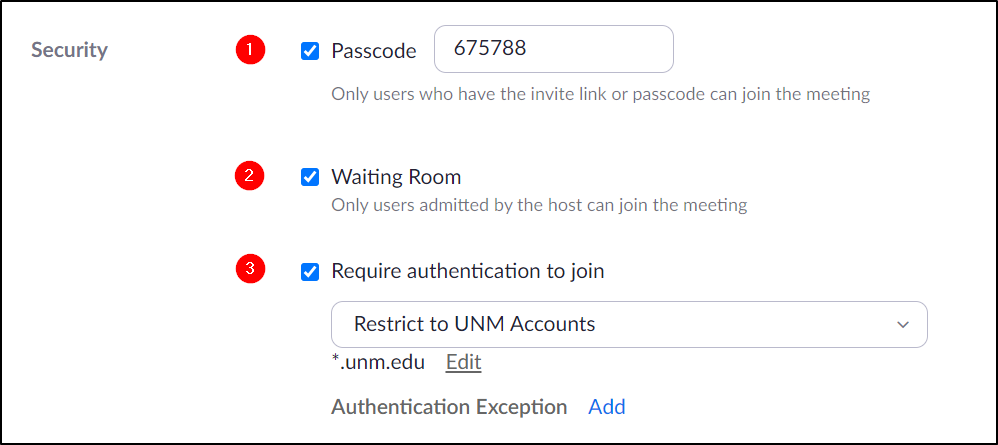 Recent Changes