Join a UNM Zoom Meeting That Requires Authentication
This information is intended for individuals attempting to join a meeting that requires authentication, you must sign into your Zoom account prior to being admitted.
1.  Click Sign in to Join.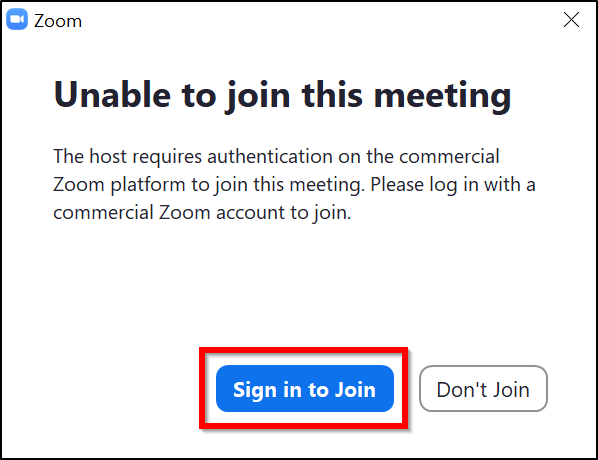 2. A new "Sign In" screen will load. Click SSO.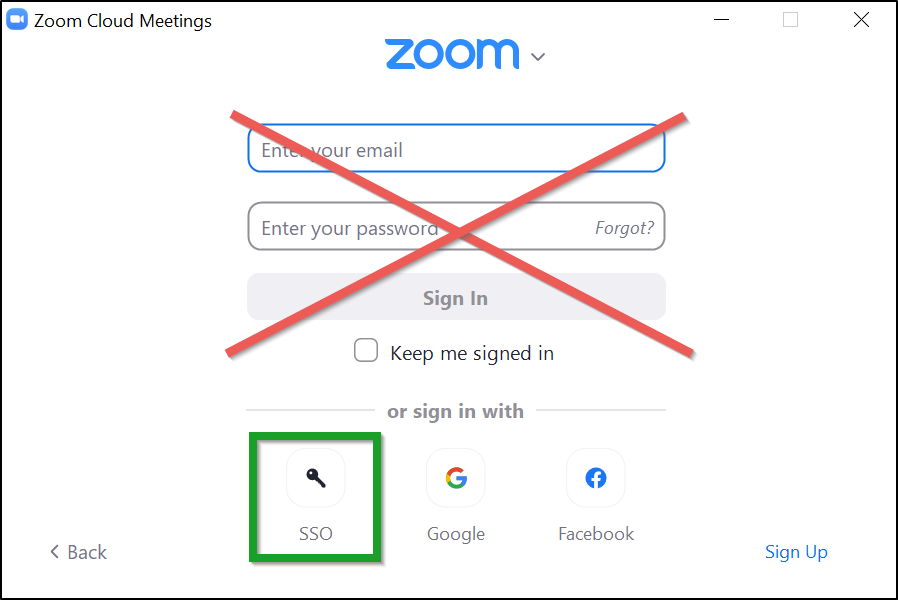 3. In the next window, type  "unm" in the text field and click Continue.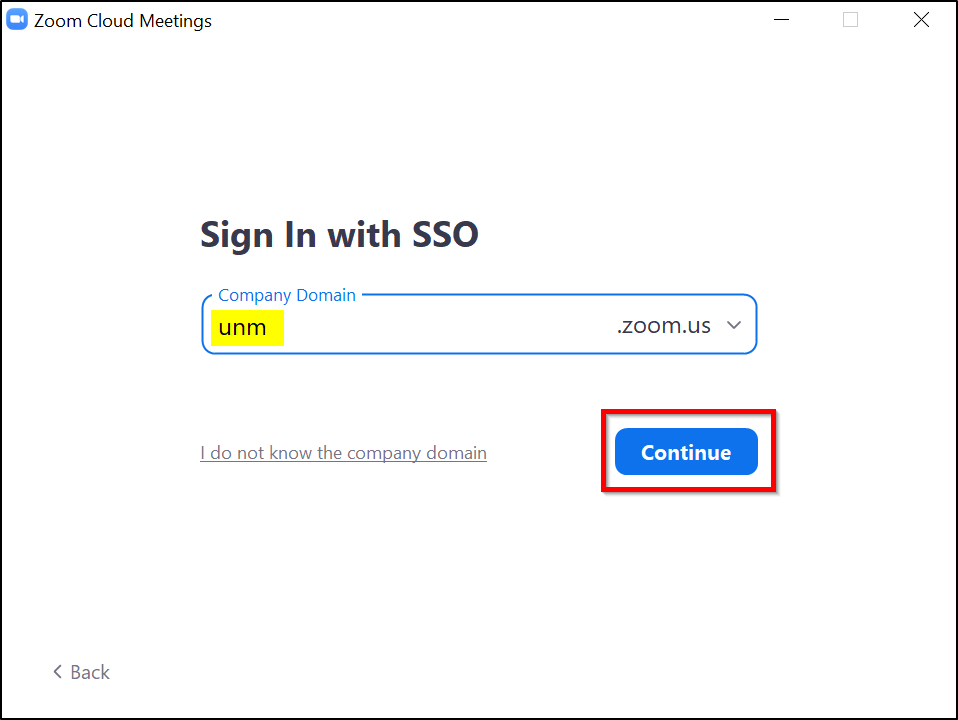 *Note: HSC users, use your HSC Zoom account instead. In the Company Domain, type "hsc-unm" in the text field, click Continue, and use your HSC Network Credentials. For more information, visit this link or call HSC IT at 505-272-1694.
4. If you are prompted to sign in after clicking the "Continue" button, you must enter your full UNM email address (e.g., <your UNM NetID>@unm.edu). Do not just put your NetID. You must add the @unm.edu to the end.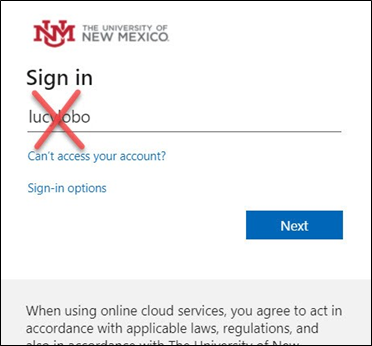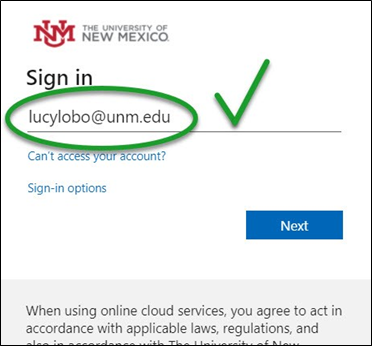 5. Enter your password.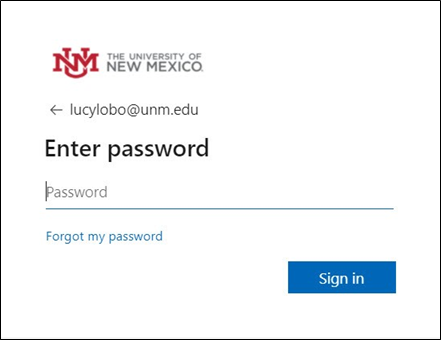 6. Your browser session may prompt you to  Open Zoom.