Account Migration
This information is intended for users who have a personal account associated with their UNM NetID who would like to migrate to a UNM Zoom Account to leverage the UNM enterprise license agreement with Zoom.
1. To start, it is recommended you clear your browser's cache and cookies to avoid being redirected.
Note: Alternatively, you can use a different browser or an incognito (Chrome) or private window (Firefox/Safari) to bypass any stored session information.
2. Navigate to https://unm.zoom.us/signin/.
3. Enter your full UNM email address (e.g. <NetID>@unm.edu) .
4. Enter your password.
5. If you have a Zoom account with your UNM email, you will be redirected to the "Confirm your email address" screen. Click Confirm your email address.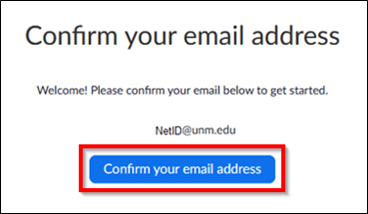 6. This will generate an email sent to your UNM email address with the subject "Confirm the requested change to your Zoom account." In your email client, open the message and click Switch to the new account.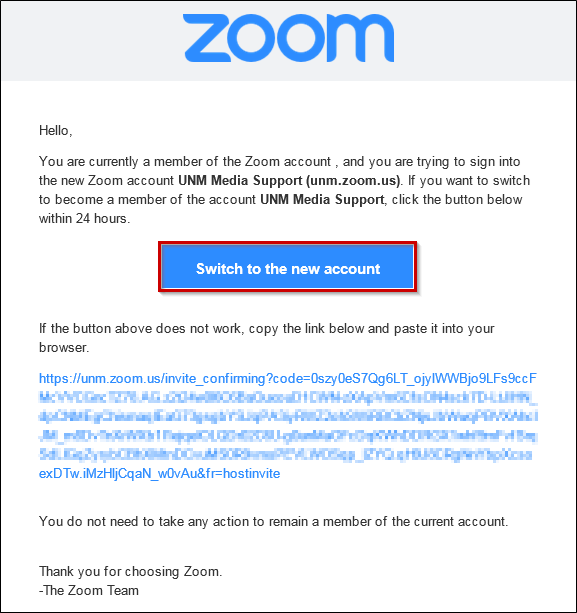 7. A browser window will open. Click I Acknowledge and Switch.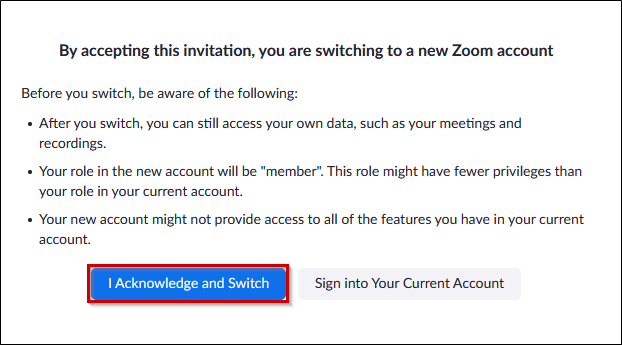 8. This should load a new page letting you know your account has been switched. Click Sign In to Profile Page.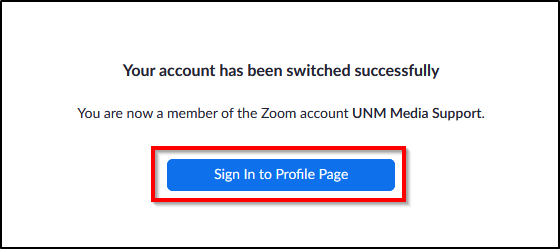 9. You should be redirected to your Zoom profile.